Village Community Events
No matter what the season, there is always something going on in the Village of Choudrant. Keeping our residents informed of scheduled events and local happenings is important.
Know of an upcoming event that we need to add? Give us a call or send us an email and we will be happy to add it for you.
Upcoming Events
Easter in The VIllage
Begins: 4/1/2023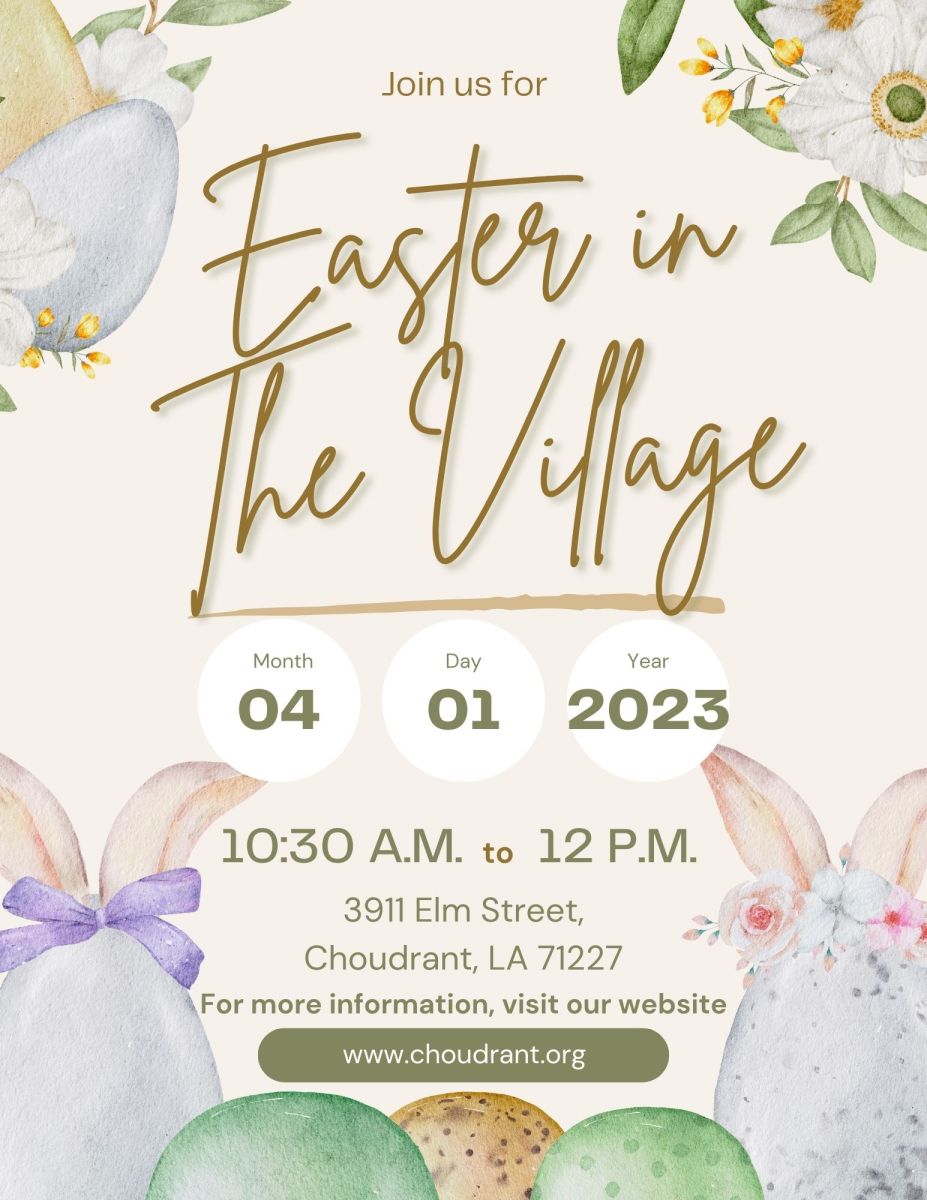 Join us for Easter in The Village on April 1, 2023 at 10:30 A.M. in Village Park! We are excited to bring new and exciting additions to this event! In Village Park there will be fun games and prizes for all ages! Our local churches are always looking to support all of our endeavors and we are so thankful to have them participating in this event! They will be set up in the Origin Bank parking lot, located between the bank and Village Hall, giving away a variety of different foods, drinks and sweet treats! This event is entirely FREE for everyone and all about family and fun, so don't miss out!